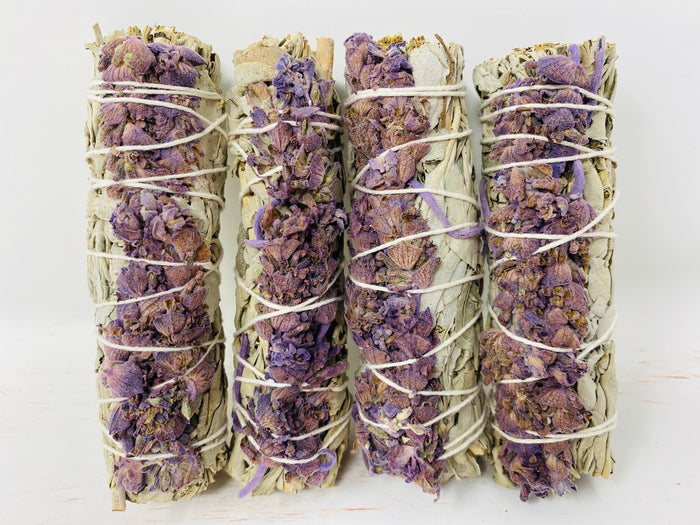 White Sage and Lavender combined give your mind, body, and spirit a deep spiritual cleansing and bring calming energy to your body or space.
Pack of 4
Benefits:
Each stick is 4-inch in length
* Beautiful Lavender flowers hand-tied
with white sage bundles
* Organic and all Natural
* White Sage gets rid of negative energy.
Is energy cleansing and harmonizes
the mind.
* Lavender restores emotional balance. Cleanses and creates a peaceful, harmonious atmosphere. Attracts loving positive energy. Opens the heart chakra.